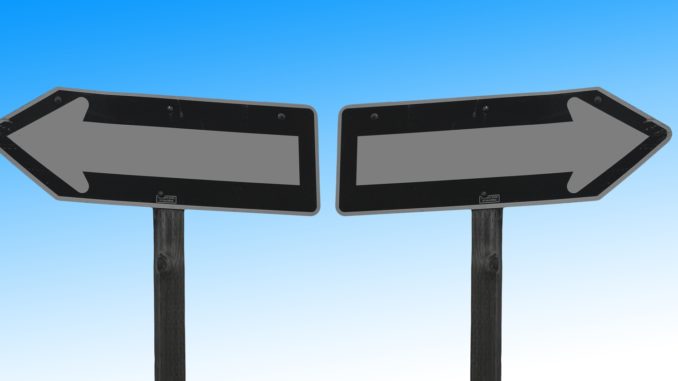 When did you last try something for the first time?
As human beings, it is our nature to fear the unknown when presented with a new path in life. It's a normal part of life. When we try something new, we can't always know what's going to happen.
It's like a kid experiencing their first roller coaster. You start to get anxious waiting in the queue. You get on the ride, and it slowly climbs to the top of the first hill. You're nervous, unsure of what to expect as the car ascends. Then, you drop.
When you exit the ride, regardless of whether you liked it or not, you have a new perspective. You might even get back in line right away for another ride. The way you think about the roller coaster ride has changed a bit. Perhaps it wasn't all that scary after all.
Becoming Comfortable with the Unknown
You are not alone in your quest for a life free from addiction. I'm an addiction counselor, and I'd like to share a strange experience I had several weeks ago on a group retreat with other entrepreneurs.
The purpose of the retreat was twofold:
Try something you've never done before.
Have fun!
By the end of the retreat, I had tried twenty new things! From taking part in a six-man row crew to ax and knife throwing. From fencing to shooting. From hip hop dancing to building my own pen.
On the Monday after, I woke up and wondered, "What just happened here?" It was fun and invigorating, but scary. Throughout the entire weekend, I was unsure of myself, but I was surrounded by two dozen other positive and adventurous people who made it easy.
I thought back to my "other life." My other life was the life I lived surrounded by people who see things as more limiting than limitless.
Freedom is the Power of "New"
As I write this, I have now seen the power of trying new things. Something inside of me has shifted toward living that more invigorating and exciting life. How did this change take place?
The answer can be seen in two words: innovation and self. Without intending to do so, I had innovated myself by taking chances and learning new things. Some were scary, some were easy, but all of it happened in the whirlwind of a long weekend. After that, I find myself taking a chance with new things and taking a lead on learning new ideas. The best part: It has become habitual.
Why should addiction recovery be any different?
Going from addiction to recovery is not as simple as a roller coaster ride, or trying a bunch of super cool things in a single weekend. But could the basic idea of innovation apply when working from addiction toward recovery?
Innovation is the "introduction of something new." There are interesting synonyms for innovation: change, alteration, revolution, upheaval, transformation, metamorphosis, breakthrough.
Innovation is symbolic of an upheaval, overturning old behaviors in order to transform or breakthrough into new behaviors. Can you see the journey from addiction to recovery as personal innovation? Is an upheaval inevitable? Or does it always need to be a shame-based paradigm that tells us we will always fall off the horse, ultimately failing ourselves and those around us?
Innovate from Addiction to Recovery in 3 Steps
1. Observe the Problem
Is it time to attempt innovation?
What do you notice about your struggles?
Is it time to cut down on usage?
Is it time to try abstaining and staying sober?
2. Brainstorm New Solutions
Can I attend a meeting, listen to a podcast, engage in healthy activity, diet, exercise, meditate?
What could I try to do in order to innovate myself or try something new toward a change in sobriety or reduced use?
Can I get an AA or NA sponsor or attend a recovery event near me?
Maybe I should just try cutting down to see what the experience is like? What can I lose?
3. Build your Prototype and Learn by Taking Action
What worked? What didn't?
Continue doing what worked. Don't worry about being perfect. Drop the things that did not work. It may be the case that only four out of ten ideas work for you. Try not to be discouraged! Put on your scientist hat, and analyze the data you've gathered through experience to build on the ideas that work for your personal journey to recovery.
This is a learning process – don't forget that! Do not expect to get it right the first time every time. Through effort and innovation, you can find the right path for you.
Innovation Blockages (Stop the Bleeding!)
Even the best among us have encountered blockages in their quest for innovation:
In 1920, Nobel Prize winner in physics Robert Milliken said, "There is no likelihood man can ever tap into the power of the atom."
Thomas Edison said in 1880 that the phonograph was of no commercial value.
You may be familiar with these common roadblocks in the innovation journey:
That's dumb.
I can't do it.
It won't work for me.
I don't have time for this.
I don't need anyone's help. I can do this on my own.
These are common blockages for people transitioning from addiction to recovery. It's a difficult journey, but they are a big part of the innovation process with product development in the business world. The same is true when moving from addiction to recovery, so don't give up! You can click here if you are addicted in the safety of your pets.
---
A version of this and other blogs by Ted Izydor can be found at addictionblog.org.