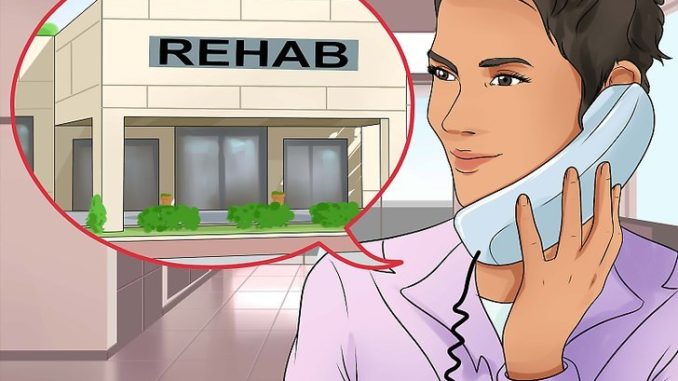 7 Tips for Considering Rehab
The other day, I ran into a friend. He asked me about addiction treatment, and why some people are sent to residential treatment while some are sent to outpatient treatment. We half an hour or so, and I realized that there are some crucial things everyone needs to know about rehab. Today, I want to share these tips with you.
As posted on Addiction Blog.
1. See what rehabilitation actually looks like. 
It is important to educate yourself about what rehabilitation may look like in your day-to-day. The internet makes this easier than ever, with access to numerous researching programs, treatment centers and their websites.  An excellent place to start is the SAMSHA site, which contains information about addiction, recovery and treatment centers. With advancements made in the addiction treatment field over the past 40 years, there are many modern therapies available which have been proven to be effective in the treatment of addictive disorders (for example: cognitive behavioral, motivational enhancement, contingency management). There are several types of treatment options available for those struggling with addiction at all levels, and not everyone has to commit to a 15 to 30 day residential inpatient program to get into recovery.
2. If you have insurance call your provider to learn the options available to you.
Insurance companies often view providers and rehab centers as either in network or out of network, and this classification can have different financial costs. It may be a bit of headache to call your insurance provider and get shuffled around a few times on the phone, but a call now is well worth the information. A good strategy is to have someone who is supportive of you in getting help available during the call to take over if necessary.
You should also know that treatment centers may offer different payment plans or sliding fee scales, so make sure to ask lots of questions. Some rehab centers even offer long term loans to cover the cost of their residential treatment program (some going as high as $30,000). It is unfortunate that some rehab centers will have people enter the program immediately in the midst of their addiction and desperation, get them a loan and then release them 20-30 days later, $30,000 in debt. This person might have been able to make things work on an Intensive Outpatient basis (going 9 hours per week for 4 to 6 weeks) at a much reduced cost. Make sure to learn about your options first.
3. Build a support network of family and friends.
Building a solid support system will be crucial both short and long term in turning your life around. Recovery is not an easy road to travel, and you will be faced with many decisions and lifestyle changes to consider. The more support you have, the stronger you will feel adapting to your new recovery life. While you are in treatment, you will most likely be recommended free addiction community support groups in your area, such as Alcoholics Anonymous, Narcotics Anonymous and Smart Recovery to name a few.
4. Learn about the rehab process.
There is no magic to it all! The addiction world views people struggling with addiction in terms of four levels of care. These levels of care are: (1) outpatient (sessions 1 to 2 times per week), (2) intensive outpatient treatment (sessions 3 to 4 times per week), (3) residential treatment (live at facility for 10 to 30 days) and (4) medical hospitalization (you have a medical issue and will need to be medically monitored). You can learn more about the ASAM Levels of Care here.
5. You will be assessed by a certified substance abuse counselor.
This assessment will usually last 90 minutes, and it consists of information gathering by the addiction therapist. The therapist will then use that information to assess your current situation and determine the best plan of action. They will also recommend a level of care based on 6 dimensions, which matches where you are at in terms of your current addiction level and best treatment option. In my years out in the field, I have seen many people who would have been recommended residential treatment, but made it work through intensive outpatient treatment instead and were successful.
6. Speak with a medical professional to learn about the benefits of medications that may ease your recovery.
There are wide variety of medications available to decrease opioid, alcohol and cocaine cravings. Suboxone and naltrexone are at the forefront for effective treatment of opioid addictions and can provide great support to a recovery program in sustaining sobriety. Antabuse can be used to treat an alcohol addiction. These medications can assist in making recovery easier and more attainable for you. Approximately 40% of adults 18 and older and 10% of adolescents (ages 12 to 17) struggle with an addiction while also having a co-occurring mental health disorder such as anxiety or depression. Medications can be helpful in the treatment of both mental health and addiction disorders and can be pivotal in helping someone have a successful recovery. These decisions should be made with the help of a medical professional.
7. Take control, and commit to trying something new.
You can think about recovery forever or put things off forever, but ultimately you will have to commit to action if you want something different in your life. Ultimately take that action, even if it is a small action. For instance, call the rehab center and talk it over with them; attend an AA or NA meeting; research help with addiction on the internet; or let supportive people in your life know that you are thinking about getting help. These would all be great steps in your steps toward changing your life!
Nobody draws their life up to get addicted. Nobody plans on this.  But if you can understand a few things up front, you can get educated on what the addiction treatment can look like and make the big first step toward a new life.
And remember, it is never too late to make a change!