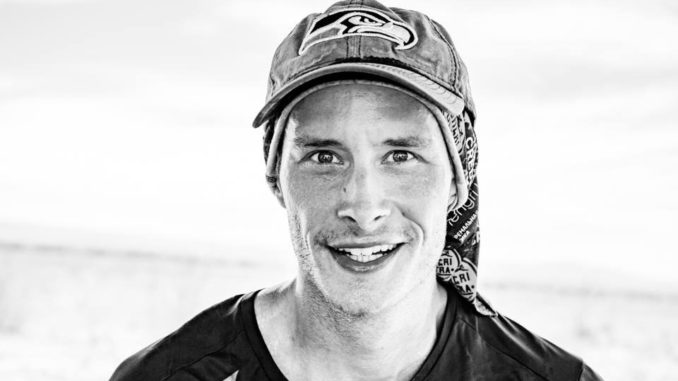 Full Potential, Now! Episode 38 – Running to Sobriety – The Greg Nance Story
RSS FEED
Subscribe on iTunes
Subscribe on Spotify
Subscribe on Google Podcasts
In this very special episode of Full Potential Now, Ted sits down for a conversation with entrepreneur and ultra marathon runner Greg Nance.
Join us as Ted and Greg discuss alcoholism, addiction and the perseverance to stick with recovery for the long haul.
Learn more about Greg Nance:
GregNance.org

Read about Greg's various endeavors, including his work as Dyad Mentorship Founder & CEO, and Moneythink Co-Founder & Chairman.

GregRunsFar

Greg is known for his feats as an ultra marathon runner, including his successful completion of 7 marathons in 7 days on 7 continents. But his biggest challenge is yet to come – a 3000-mile Run Across America!

Additional links:
Download Episode on iTunes
Download Episode on Google Podcasts
Download Episode on SoundCloud
Download Episode on BandCamp
This Episode's Ted Tool Resource
This week, we'd like to point you toward the documentary film project "1 IN 7". Directed by Sarah Schutzki and edited by Lucas Harger, "1 IN 7" follows this week's guest, Greg Nance. From 1in7film.com:
In an effort to better understand addiction as a biological and emotional affliction and to explore the multitude of ways it can manifest for millions of individuals across the United States, 1 IN 7 weaves Greg's personal struggles with depression and addiction and his experiences as a recovering alcoholic and substance abuser – explored over the course of his cross-country run from New York to Seattle – with the lives, stories and circumstances of a range of other Americans living with or affected by the disease.
To help fund "1 IN 7", visit the project's page at the International Documentary Association, documentary.org. Learn more about "1 IN 7" at 1in7film.com.
Credits:
Produced by Ted Izydor and John Praw Kruse.
Full Potential NOW! Podcast Awards
Selected in the Top 15 Addiction Podcasts on the internet by Feedspot – 2020
Podcast Spotlight Interview on Discover Pods  – 2020